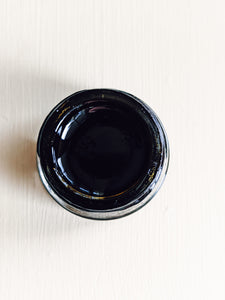 Milk Oolong Absolute ☽•☾ organic, handmade by perfumer using the old methods.

Profile: buttery, savory-sweet, gourmand in a way that makes the glands in your lower jaw salivate.

Note: base.

The Milk Oolong Absolute is a Wild Veil natural perfume ingredient made using the old methods of long term tincturing in plantbased, high proof alcohol (food grade ethanol), followed by gentle evaporation to preserve the top notes. Organic.

Available in 1ml and 2ml sizes. Absolute is blackish-green in color. It is a black syrup at room temperature. Refrigerate to preserve freshness.
Photo: absolute in a 10ml glass jar.

☽•☾ Wild Veil never uses heat, steam, or non-organic solvents, all of which can alter the natural aroma profiles of plants ☽•☾